200 Hour Yin & Restorative Yoga Teacher Training
How it Works
YIN YOGA TEACHER TRAINING
200 HOUR YIN AND RESTORATIVE YOGA TEACHER AND LEADERSHIP TRAINING – beginning in JUNE!!!
Become a Yin Yoga Teacher by the end of summer!
Studio or Zoom options available!
We are so excited to offer this very special and unique Yoga Teacher Training.  The teachings of yoga are deep and wide.  One of the most popular classes here at Dancing Lion Studio is our Yin and Restorative offerings. Students are seeking a practice of peace and skills to calm the mind. 
While we love Vinyasa and Hatha, we also know that the sweet surrender of a Yin practice can be so healing and uplifting.
Teaching Yin takes a special set of skills. It takes a subtlety and energy that is exquisite. We will teach you how. We will also help deepen your own practice. 
Do you have a calling to serve and teach? Do you love the practice of Yin and simply want to know more? Then this training is for you.
*The journey begins with yoga philosophy and history.
*We take a deep dive into the yoga sutras
*You are given ample opportunity to learn the science and anatomy of the poses
*Our journey continues with the sciences of meditation and the mind body connection
*We explore the energetic realm of the Chakras, Koshas & More
*Ayurveda and living your yoga 
*Business of yoga -Create a plan
*Restorative Yoga Immersion
*Private Mentoring Session
*Beautiful manual and peer support
*Some homework will be given
*Teaching a 45 minute to hour class during the final weekend
*Written exam
*One hour mentoring session included!
We will meet over 6 weekends – FRIDAY, SATURDAY AND SUNDAY 
JUNE 24-26
JULY 8-10
JULY 22-29
AUGUST 5-7
AUGUST 19-21
SEPTEMBER 9-11
Friday Hours 5:45-9
Saturday Hours – 11-6
Sunday Hour – 10:45 – 6
Hours are subject to change slightly depending on work completed.  
4 Tuesday evenings 7-9 – Dates to be given asap (these Tuesday evenings can be taken via recordings up to 2 times)
REQUIRED PRACTICE
30 hours of taking yin classes with our team/2 observations – Classes are included! 
PAYMENT PLANS ARE AVAILABLE FOR EVERY STUDENT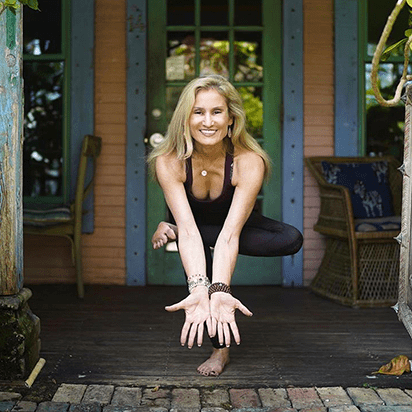 Fern L. Conn, ERYT500, YACEP and Certified ParaYoga Nidra Teacher has been helping to create wellness in the lives of others for over 35 years. Studio Owner and Lead Teacher of Dancing Lion Studio and school, Fern continues her work by also bringing community together. She began her journey in the wellness field as a child studying dance. She has been a Certified Personal Trainer, Corporate Wellness Coach & Group Fitness Instructor. Her passion for yoga and meditation was a natural next step and she has always included mindfulness practices in her work. Fern is also a motivational speaker, writer and leads teacher trainings, leadership programs and workshops in the areas of yoga, philosophy, Ayurveda, sequencing and cueing, meditation, Yoga Nidra and more. As a Lead Teacher in our Yoga Alliance approved school, Fern provides not only a strong foundation to becoming a teacher but also mentorship in becoming a leader.
Frequently Asked Questions
What makes this training different from others?
We include immersions that make the experience more well rounded and relevant.  A Yin Teacher Training does not always include the 8 link path of traditional yoga.  We include it all.
What kind of support will I receive during this training?
We believe in mentorship and providing support every step of the way. This is a "live" training and you have access to all the lead teachers on the team.
What People Are Saying
 Lisa Gentile 
"Just completed my 200 hour teacher training and it was an incredible experience.  This training covered so much and allowed me the space to grow my own practice.  Fern is an amazing teacher and really covers all aspects of a yoga practice. Truly rewarding and enlightening experience .  This studio feels like home and offers a sense of community. Highly recommended."